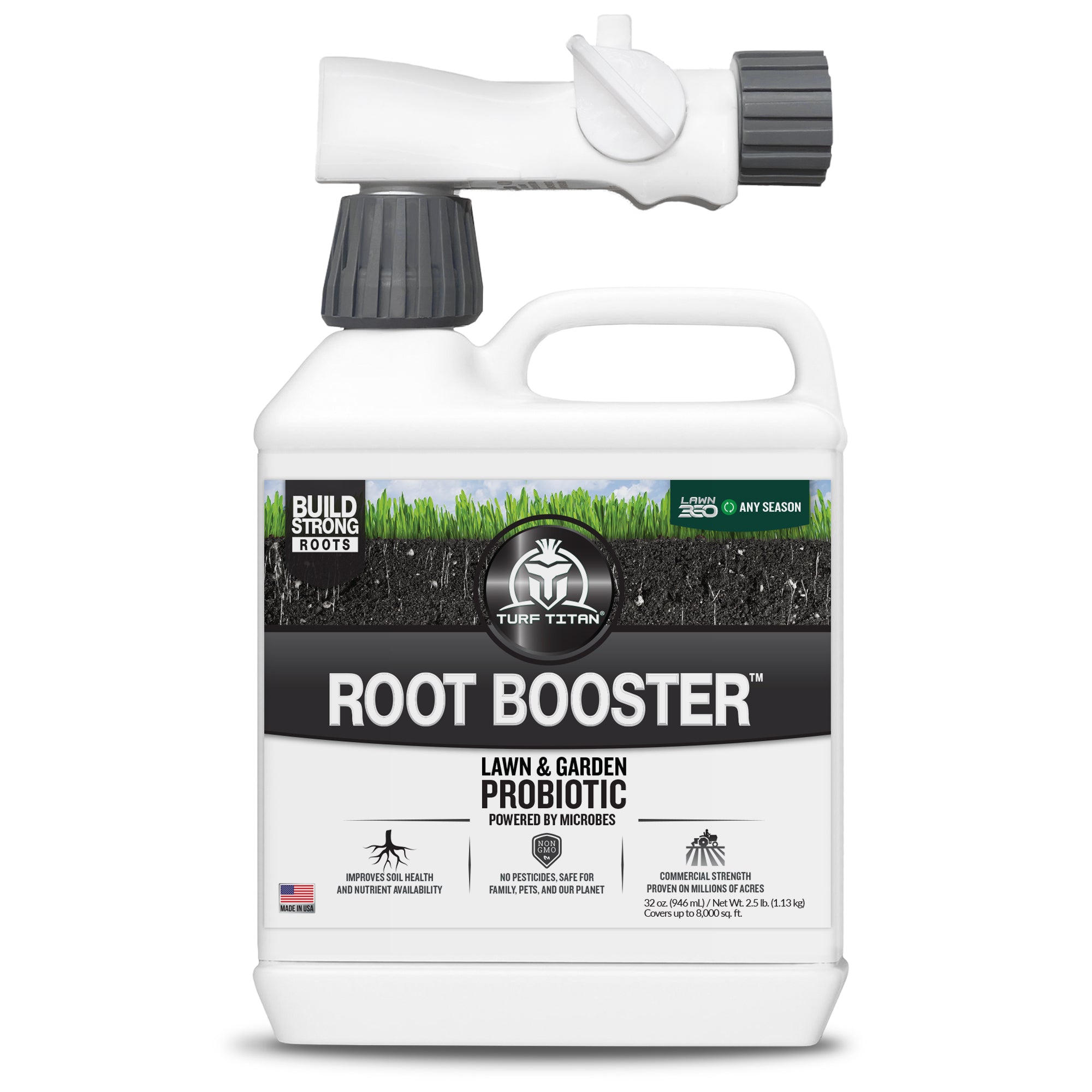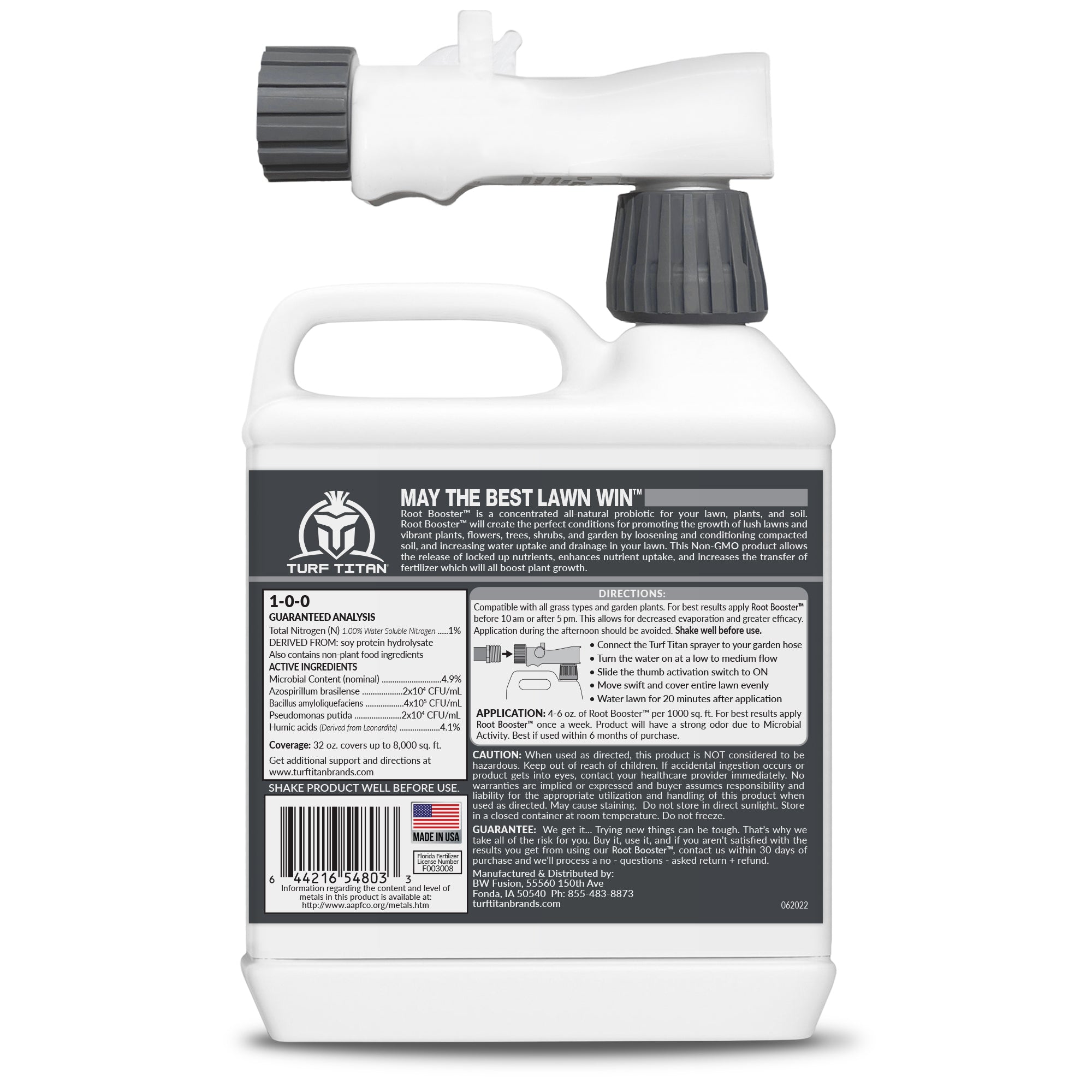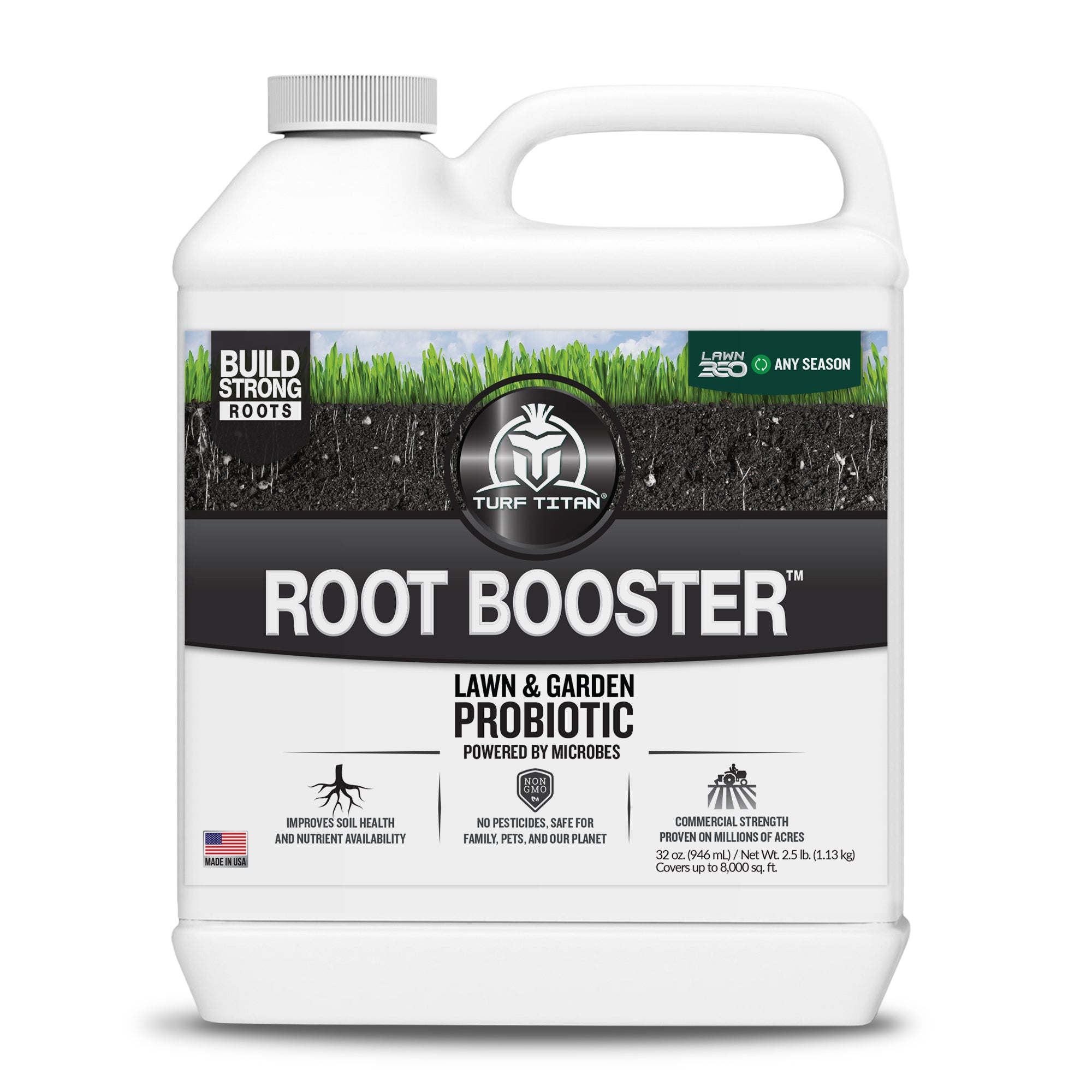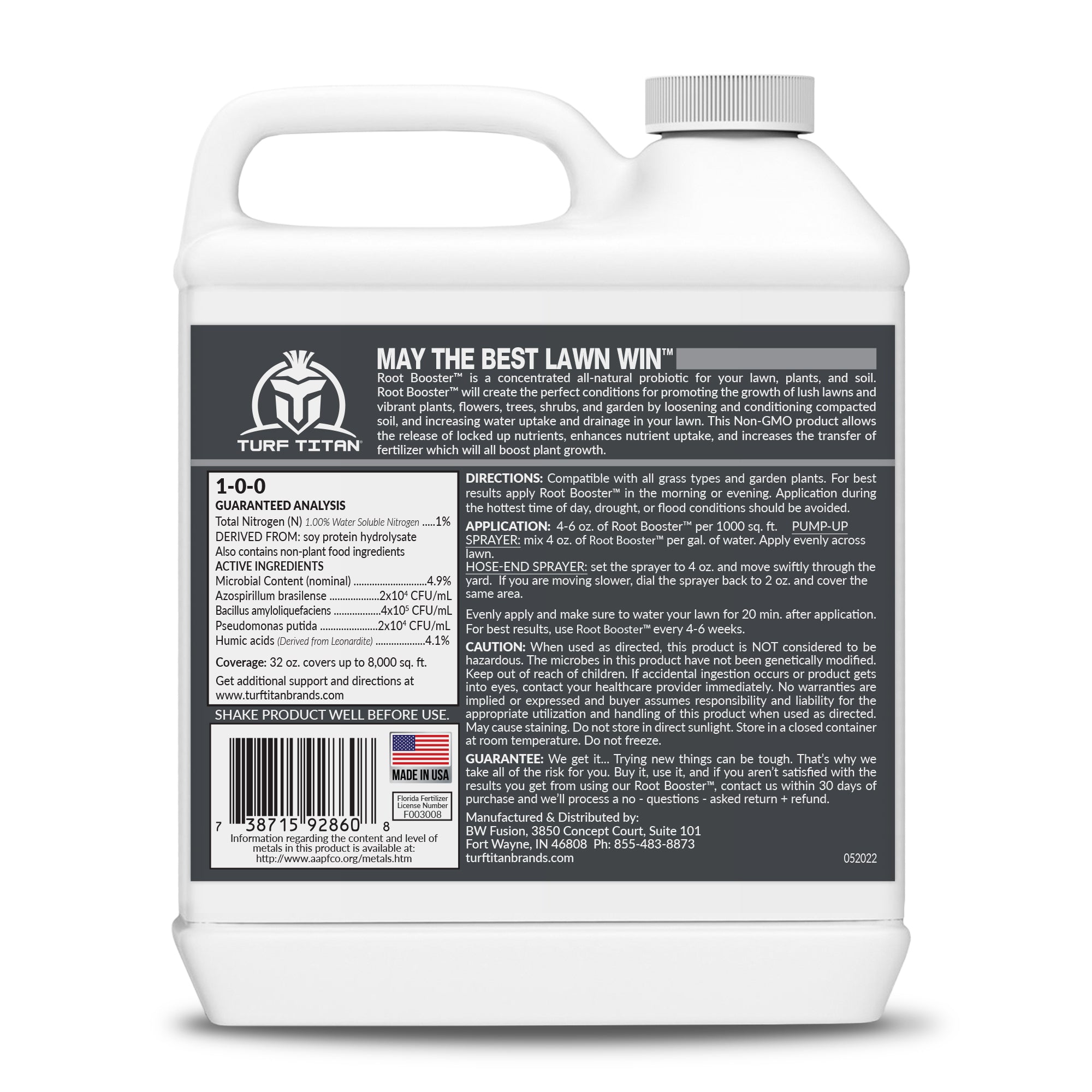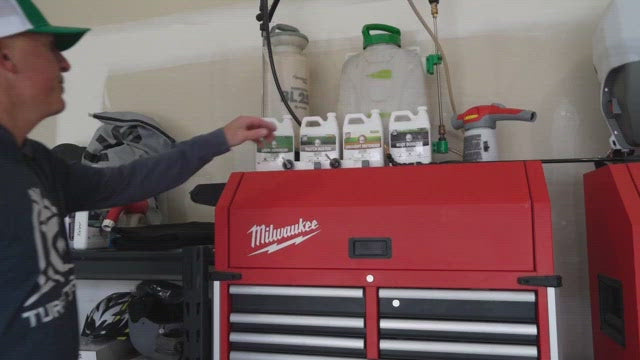 Root Booster
---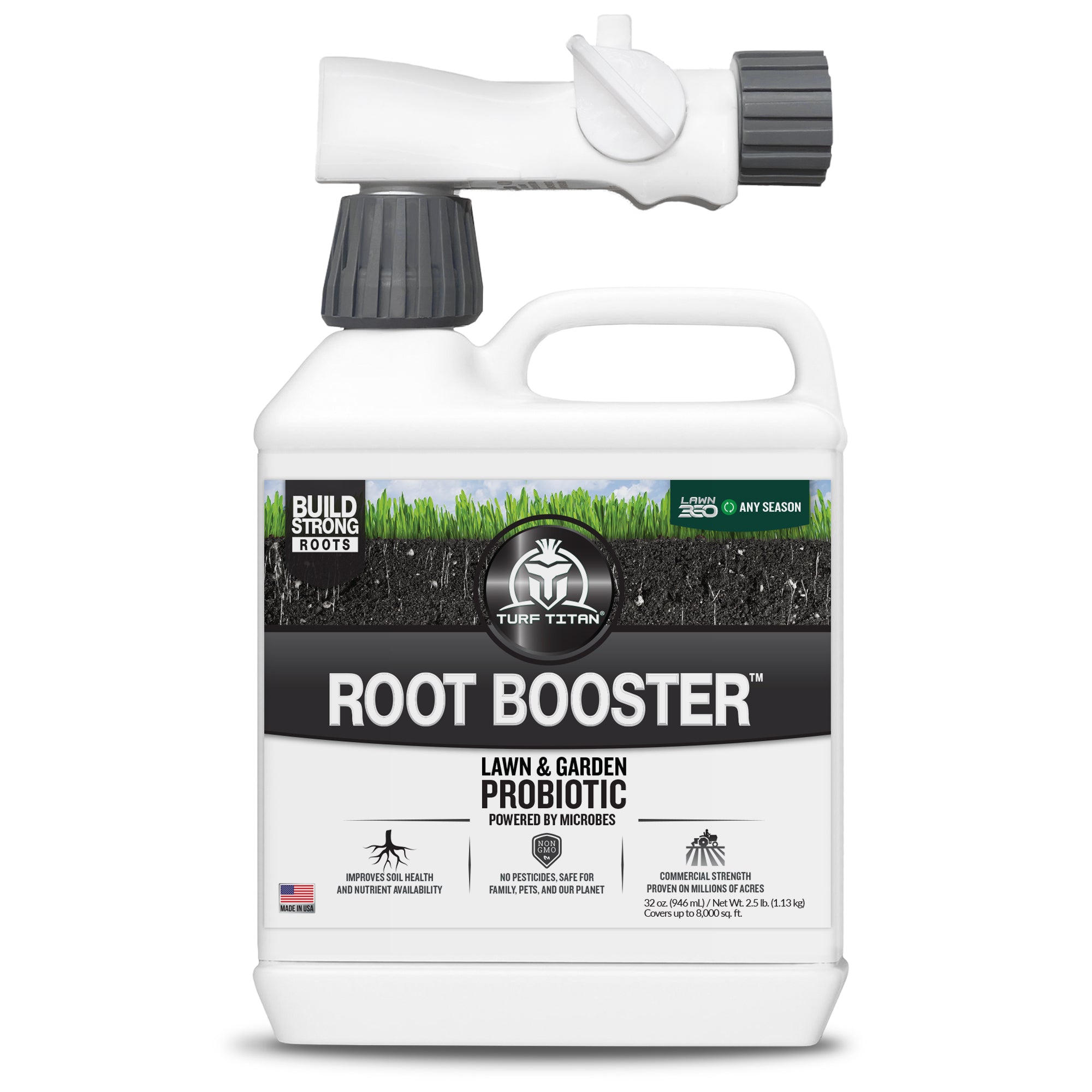 Root Booster
Generate Faster Growth & Stronger Plants
Purpose
Effectiveness
Coverage
Mid Summer
This product is rated 5.0 of 5.0 stars.
It has received 1 review.
Our Customers Tell It How It Is
FAQ
Get Your Questons Answered
So you have more questions? Check out these answers or reach out to our team in the chat for more questions!
How often should I apply this product?
How long does it take to work?
Can I apply this product to new sod that was installed 3 weeks ago?
We have a lot of weeds. This will help the roots of the grass or the weed?
Can (and should) I apply Root Booster right after mechanical dethatching and overseeding?
May I mix root booster and thatch buster with water in the same sprayer and spray them at same time?
What exactly would I use Root Booster for?
My mums are partially wilted/browning. How can I fix this?
I have an organic vegetable garden. Can I use the Root Booster on vegetables? How do I use it? Root drench or foliar? Is it organic?
I just purchased Root Booster. How often can I apply it?