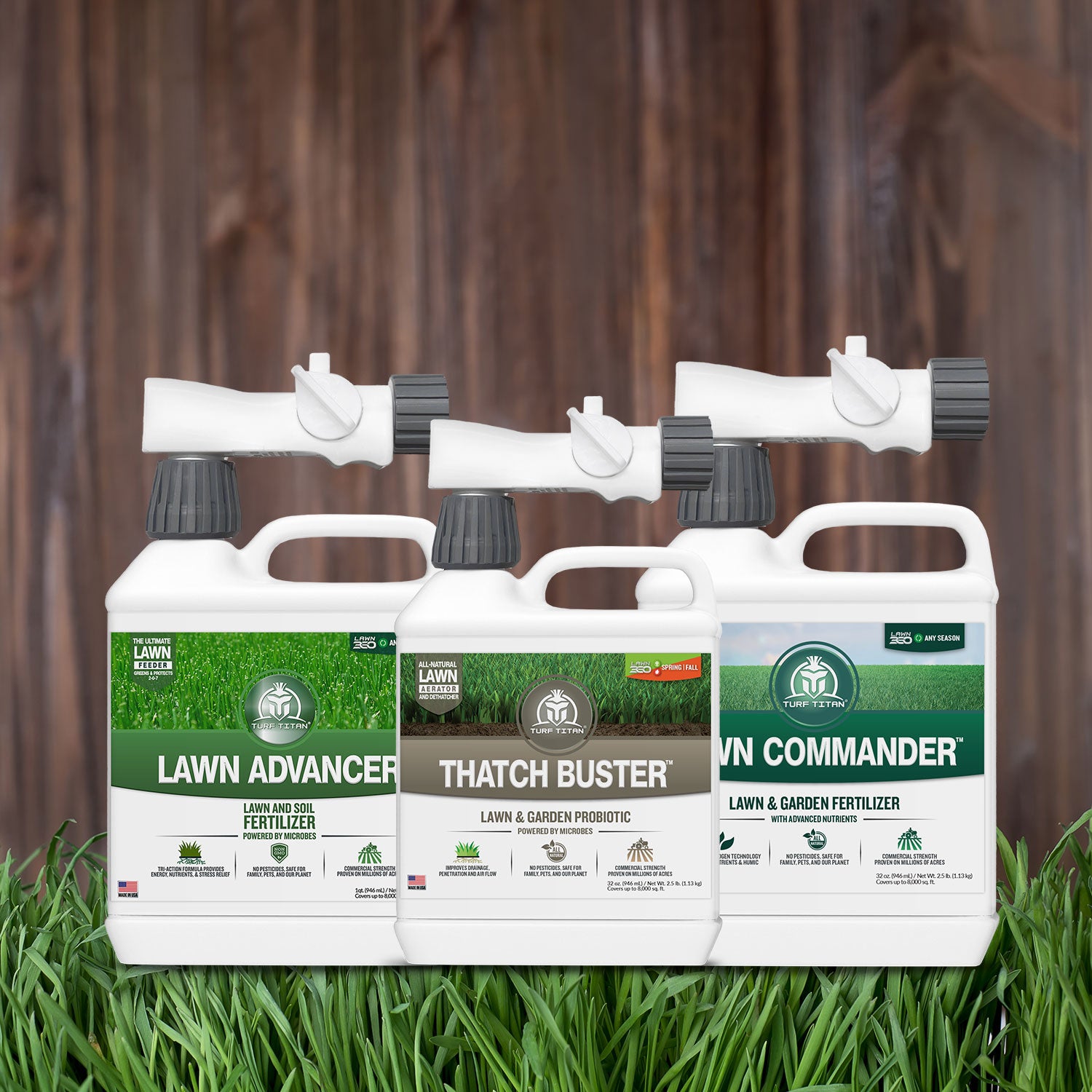 Get Your Custom Plan
Transform your yard into a lush green haven with the Lawn 360 Program from Turf Titan! Forget about dealing with toxic chemicals and guesswork - with this customized program, it's as easy as turning on the hose!
GET STARTED
Testimonials
Fantastic products!
I added Root Booster in the spring and look forward to adding Lawn
Commander, along with Lawn Kelper, and later Thatch Buster. My lawn never looked so good in 20 years!
So Easy to Use!
Turf Titan is the total package! Their great prices and amazing customer service are just icing on top; you'll love the results they deliver.
Turned me into a Pro
With Turf Titan, I'm a lawn pro! It's so easy and safe to use that anyone can make their yard look amazing in no time.