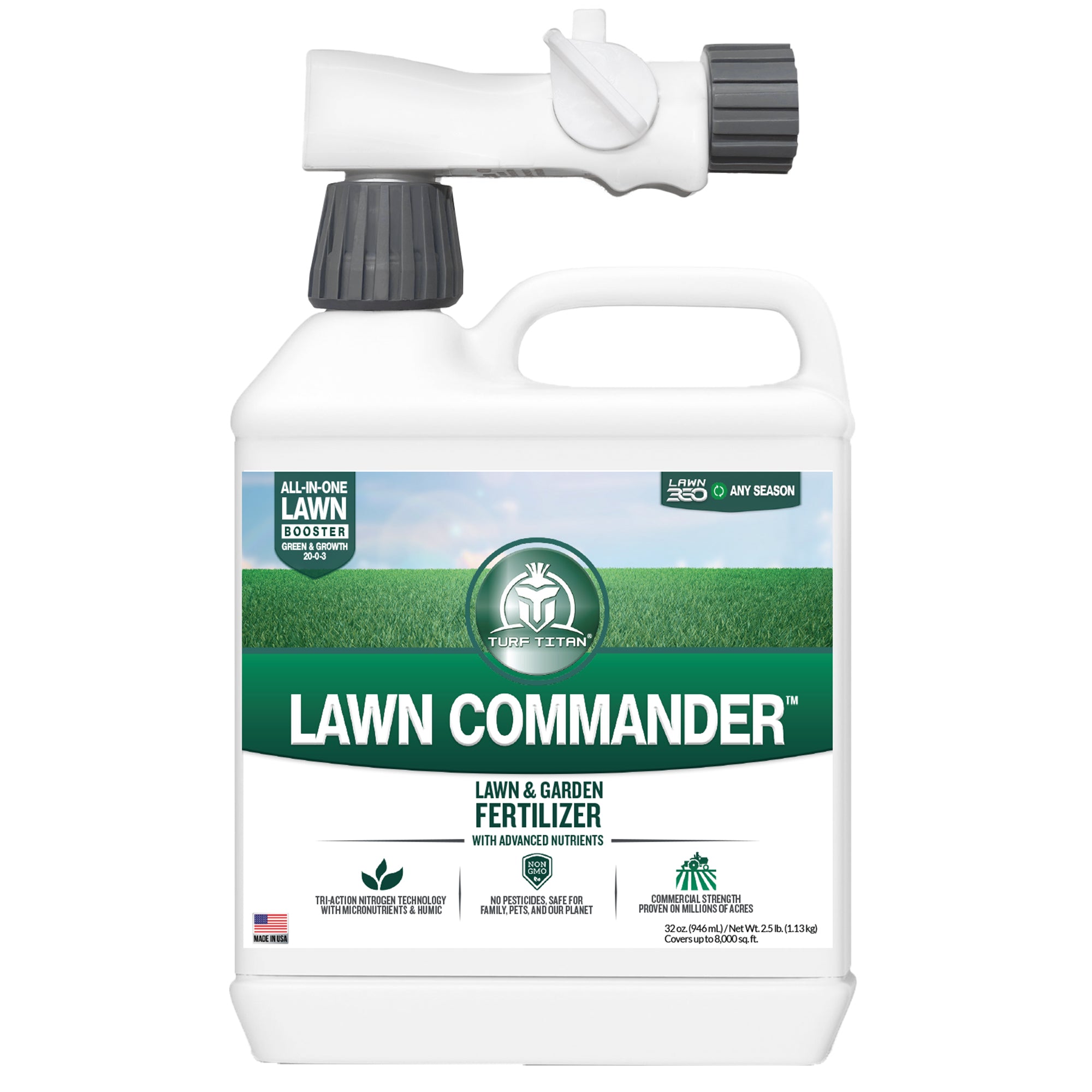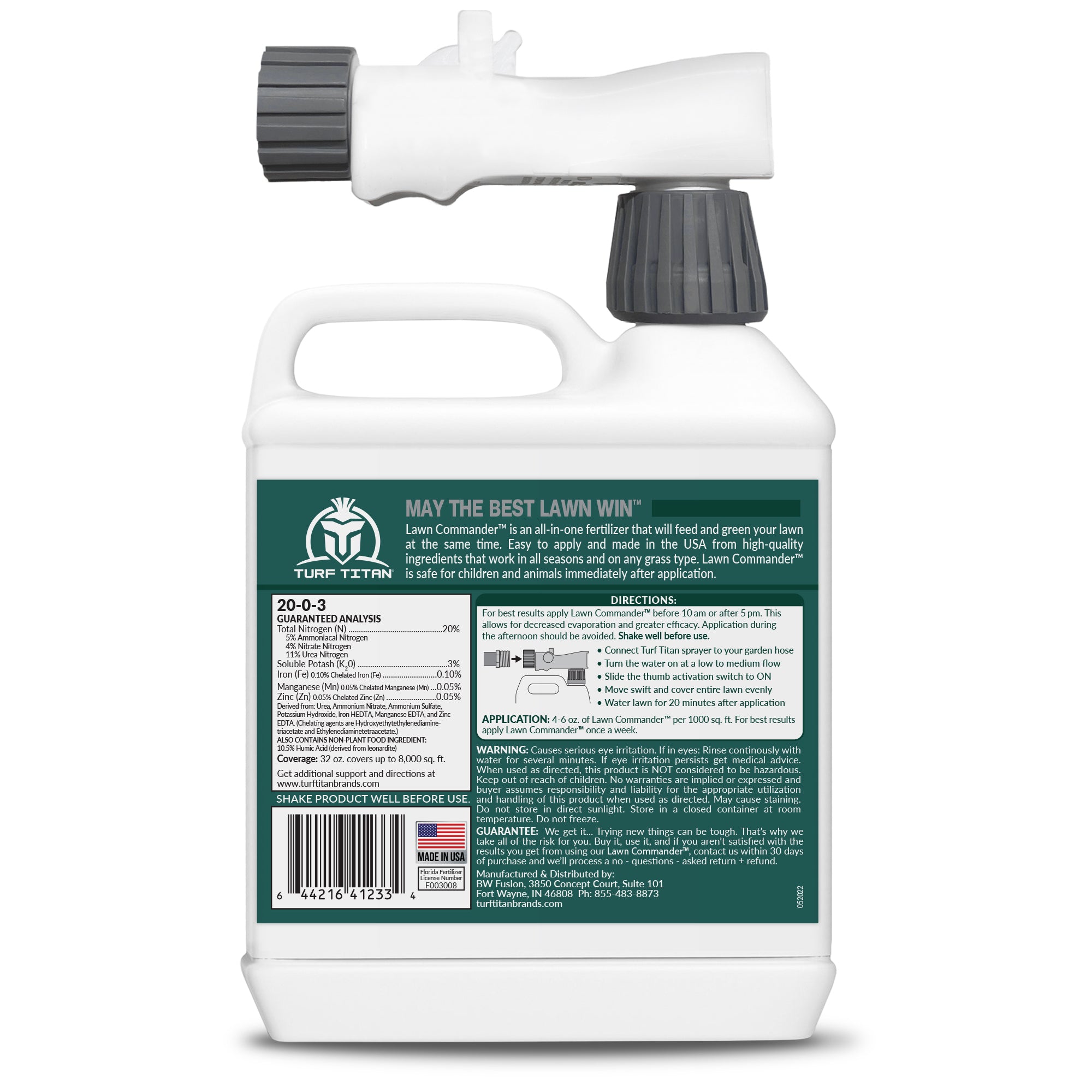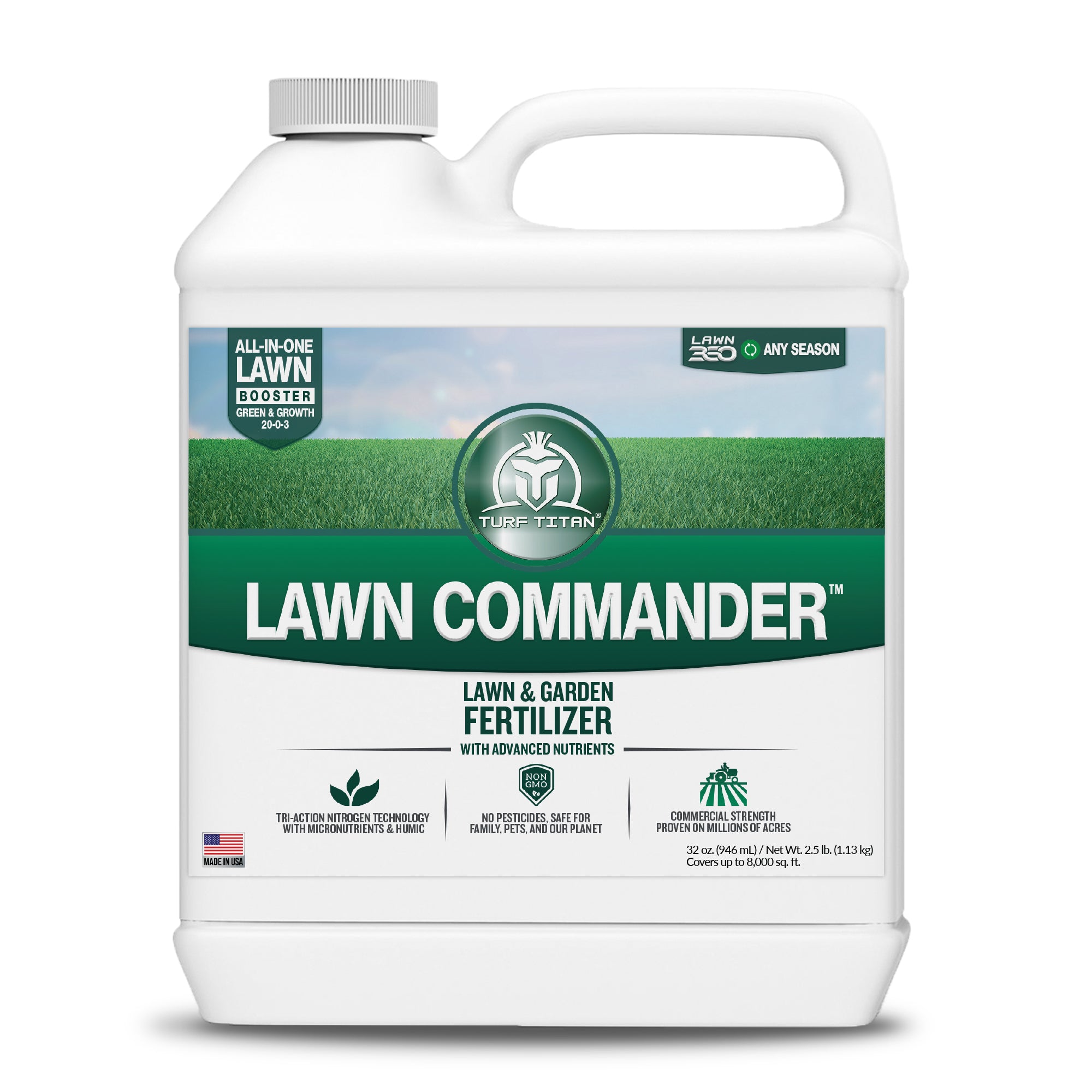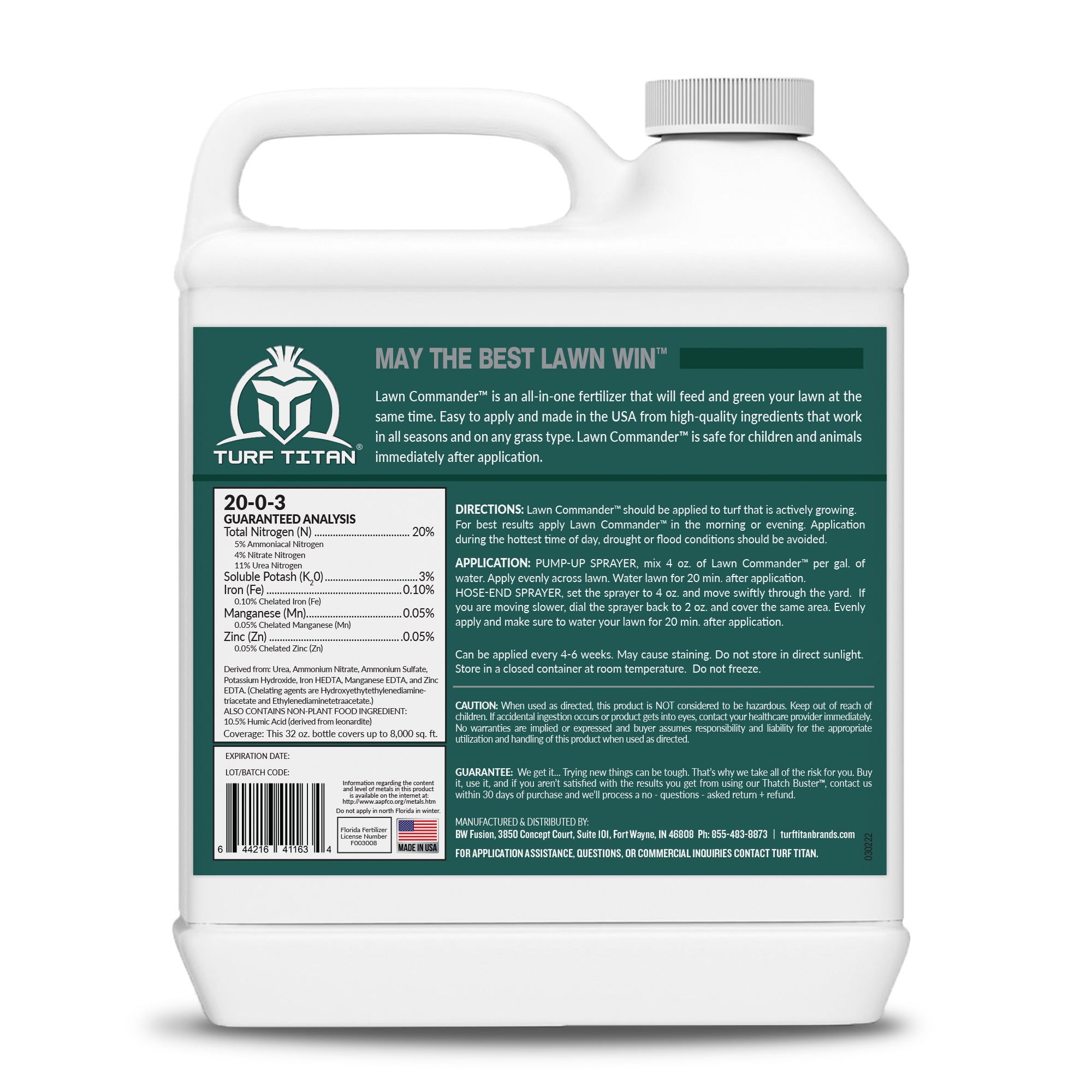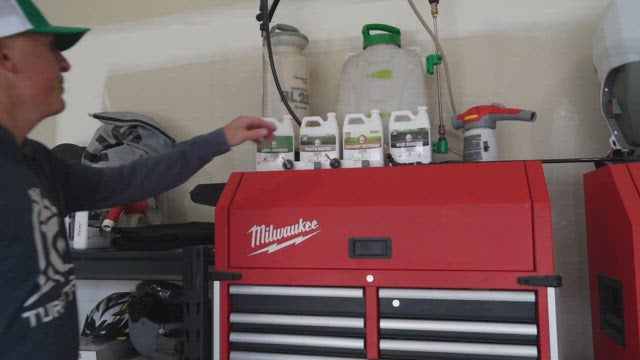 Lawn Commander
---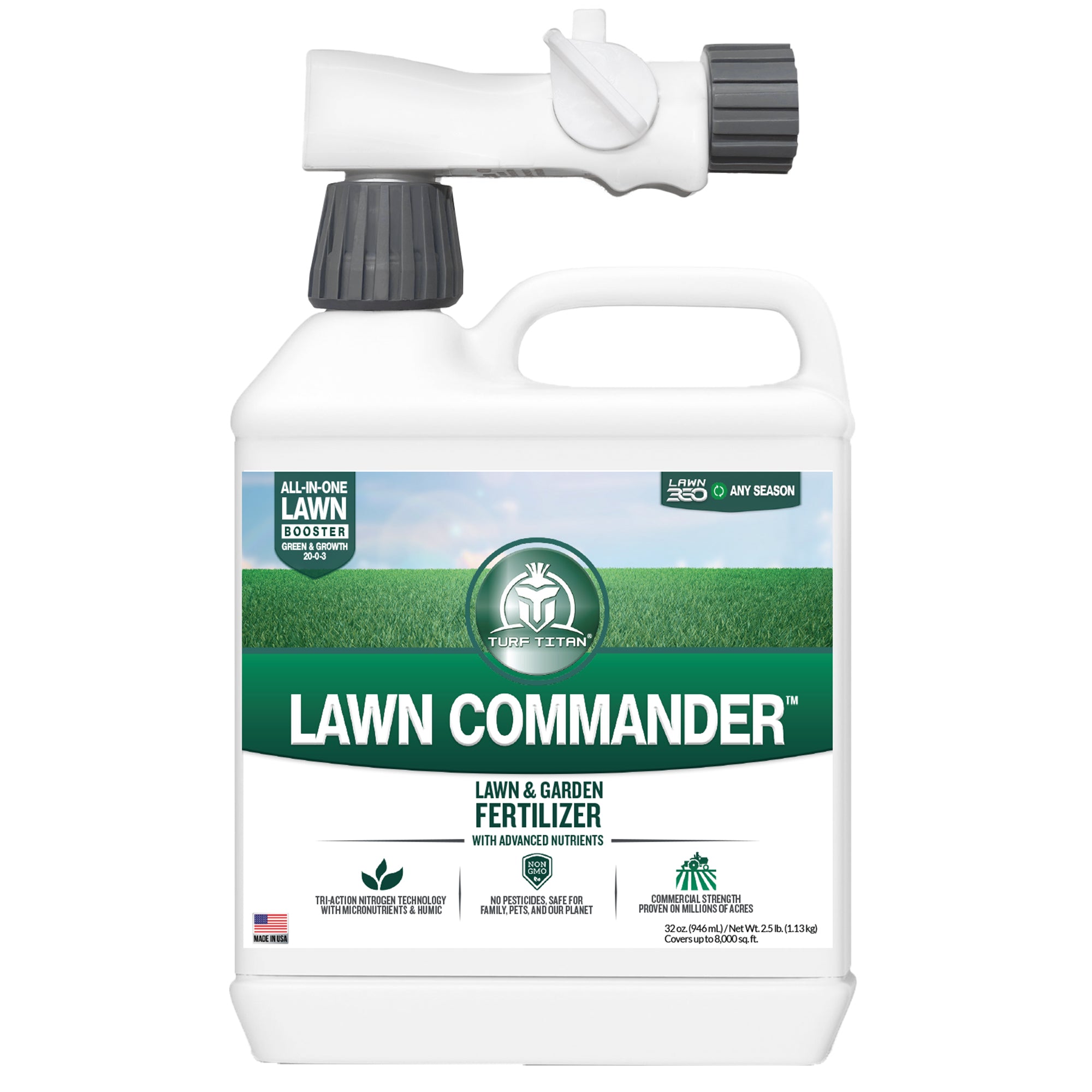 Lawn Commander
Maximum Growth & Green
Purpose
Effectiveness
Coverage
Early Spring
This product is rated 5.0 of 5.0 stars.
It has received 3 reviews.
Our Customers Tell It How It Is
FAQ
Get Your Questons Answered
So you have more questions? Check out these answers or reach out to our team in the chat for more questions!
What do the letters NPK on the fertilizer bag mean?
What happens if it rains or snows soon after I apply fertilizer?
How often do you use it and when should I start using it?
How long does it take to see results from using lawn fertilizer?
Can you fertilize too much?